| | |
| --- | --- |
| Inspection and Preparation of the Site | |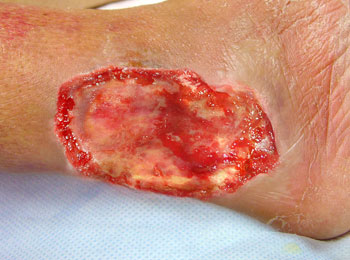 ---


Technique

Use scalpel, scissors or curettes to prepare a flat clean surface

Remove excess granulation tissue at seams of INTEGRA™ Wound Dressing, at edges and/or areas of incomplete take

Debride surface of the site by lightly rubbing with a gauze pad if necessary

Control any bleeding. The tissue does not bleed easily, but may "blush" after debridement.
Thrombin soaked non-adherent pads may be used.