| | |
| --- | --- |
| Complications - Infection | |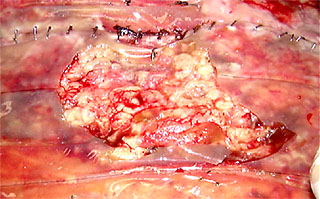 Infection is the most common cause of loss of INTEGRA® Template. This is often due to non-viable tissue in wound bed or contamination through staple holes or along seam lines.
Infection may present as: Yellow, green, black, or brown in color. There may also be the presence of a detectable odor, and fever or other clinical signs of infection may develop.